Thesis: As the population of learning English is growing rapidly in China, how to give English classes in more efficient ways has aroused the attention of many teachers. After learning the systematic knowledge of TESOL, I've acquired more clear understanding about teaching English and found there are so many skills and methods which play different roles in English classes. In this essay, I'm going to talk about the effect of Project Based Learning on Chinese students during the English learning process.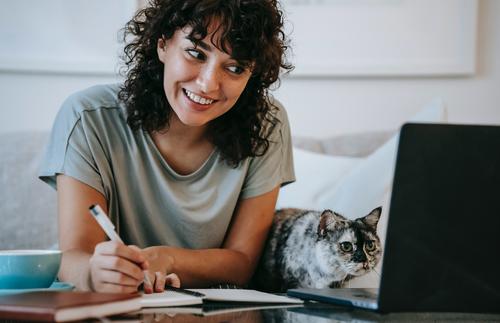 PBL is a dynamic classroom approach in which students actively explore real-world problems and challenges and acquire a deeper knowledge. Under this method, classes become more students-centered. Students freely put forward their problems and work together to find out solutions of those questions. Finally, they need to present their project and share their experiences.
All of the things above sound quite attractive to Chinese students. Our teachers always tell us 'Leaves get yellow in Autumn', 'The sun rises in the east'. We take it for grant and accept our new knowledge, seldom asking why. Why 'Leaves turn yellow in Autumn', 'The sun rises in the east'. These questions seem a little bit easy. But to some extent, they are the seeds of curiosity, which will lead more students to be creative or even to be scientists some day.
We need more chances to find more questions and solutions. PBL matches this demand very well.
Students put forward questions like: why do the traffic lights last for different time in different places or time periods. Teachers will organize them to have a brainstorm first. And do researches on different crossing lights, counting the numbers of. Students may find the rules and work out the best way to control traffic lights. Finally they will present their ideas.
During the whole process, students make use of the knowledge they have learned and learn more new information or expressions. The whole class becomes funnier and more practical. What's more, they can learn more things beyond English knowledge: The sense of social responsibility, critical thinking ability, more importantly, the curiosity and creativity.
Learning is for using. PBL provided us a brand new thought to teach English, although there are some problems like the lack of approach to search for information, time limitation. What we need to do is to manage to combine this teaching method with our content effectively and strengthenstudents' ability to cooperate well, think critically and creatively.
免费领取更多英语教学法请联系我们
TESOL中国官网:www.tesolgov.com
TEFL中国官网: www.teflinchina.com
了解更多课程信息和最新开课信息
TESOL客服微信:13011180737
总部电话:400-6666-232
企业邮箱:contact@TESOLinchina.com
学员服务邮箱:ivy@tesolinchina.com