The certificates issued by American TESOL Institute have recognition globally and the credibility of our candidates is adjudged through accreditations and affiliations provided by some of the best bodies entitled to set parameters of excellence for TEFL course providers. In recent times, we are associated with a plethora of affiliate institutions, organizations and government bodies, who guarantee top notch academic support and essential placement assistance to our TEFL candidates.
Listed by the U.S. Secretary of Education, American TESOL Institute is recognized as a well acclaimed institution of Postsecondary Education.

AMERICAN TESOL ACCREDITATIONS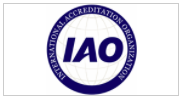 American TESOL Institute's online TESOL certification program has been evaluated and recommended for college credit by The American Council on Education's . College Credit Recommendation Service. (ACE CREDIT) American TESOL Institute
American TESOL Institute is approved by the Florida Department of Veterans Affairs to offer test for licensing and certification needed to enter, maintain or advance into employment in a civilian vocation or profession under Title 38 of the U.S.C., and Chapter 1606 of Title 10 U.S.C.

American TESOL Institute is authorized by the Georgia Department of Education to provide professional learning units by which teachers, administrators, and other staff acquire, enhance, and refine the knowledge, skills, practices, and dispositions necessary to create and support high levels of learning for all students.

American TESOL Institute is a BBB accredited business.
We are the global ambassador for iEarn . iEarn is a non-profit global organization established in 1988, that equips teachers and young learners to use Internet and other new technologies to enhance learning methods. American TESOL Institute's certified candidates are provided with iEarn membership.

A member of Central Florida TESOL Organization, American TESOL Institute is licensed under SAFEA.

American TESOL Institute is accredited by United States English Teacher Training Association (USETTA), a pioneering accrediting agency established in 2005.
In addition, American TESOL Institute has partners namely "Interpark Communication" and "Talkbean" who are some of the world's largest providers of ESL training.
American TESOL Institute owns a state licence in Baton Rouge, Louisiana, USA.